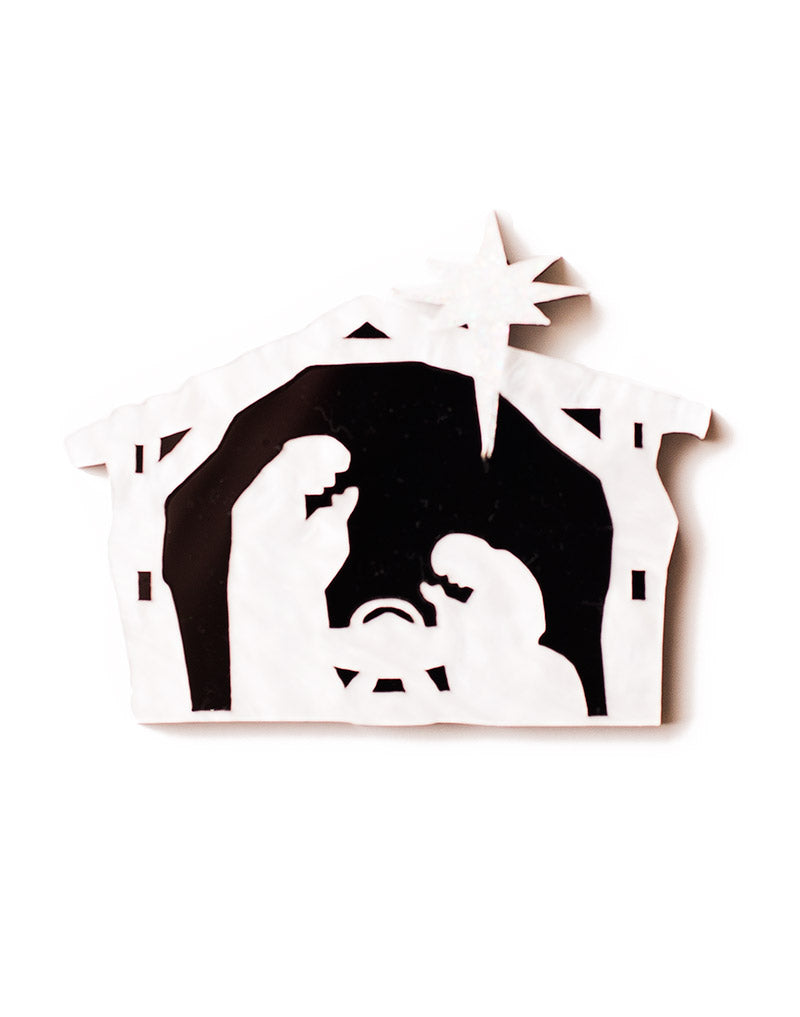 Christmas - A Roar is Born
Dinosaur or The Nativity?
The two in one brooch, this optical illusion has you convinced that this brooch is a nativity scene but look closely. It's obviously 2 T-Rex's fighting over a circular saw. Once you see it, you can't unsee it. Originally created for Christmas 2018, it's been re-released with a white marble swirled acrylic. 
Size: 6.1cm x 4.9cm
Material: Layered black, white swirled acrylic & deluxe white glitter for the star and a brooch finding on the rear.
Made in Melbourne, Australia
---
---
More from this collection