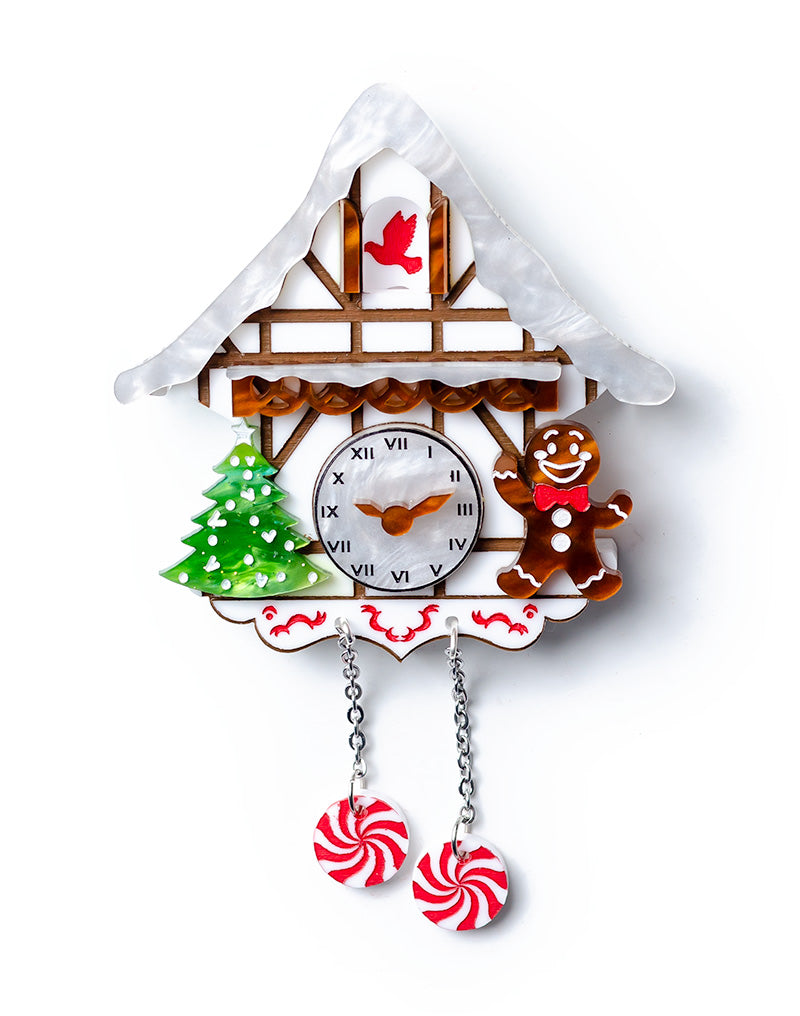 Christmas - Christmas Chalet Brooch
Christmas Chalet Brooch

This brooch design initially started out as a Gingerbread House but as I kept reworking the design I thought a cuckoo clock with a real German chalet feel to it would be cute. I also really wanted a little cuckoo bird but limitations and all that. So instead I compromised with a little wheel that you can turn and it reveals a little Christmas image in the window.
Size: 6.6cm x 11cm
Material: Hand assembled and painted on etched areas, clear, white, green ripple, brown ripple and snow white ripple acrylic and Brooch finding on the rear. Stainless steel chain.
Designed by Alex Mees in Melbourne, Australia
*A word of caution - do not use force to turn the wheel, if it sticks a little check that it's sitting flat. You can break your brooch if you force the wheel.
---
---
More from this collection