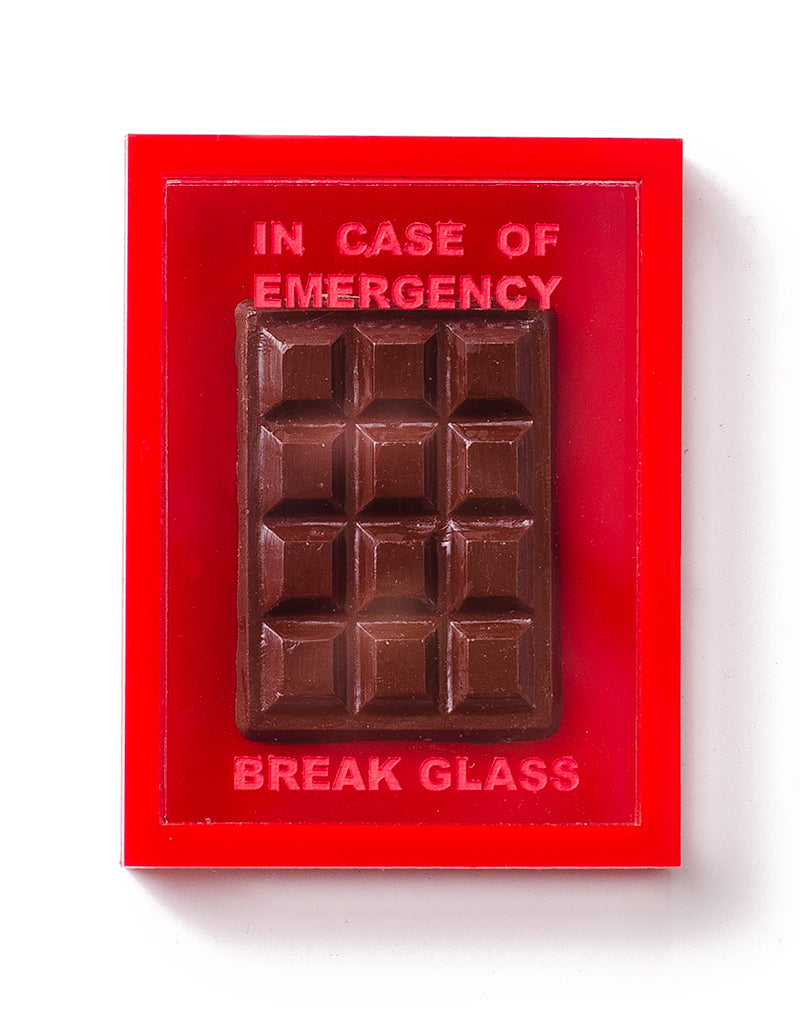 Emergency Chocolate Box Brooch
Emergency Block of Chocolate
The best & most perfect brooch for a chocoholic..EVER! I have had countless times in my life when I have wished I had a real life version of this brooch late in the afternoon or even late at night after the kids have gone to bed. Dark chocolate for me please. 
Hand assembled clear acrylic, red acrylic with a hand moulded polymer clay chocolate bar. Finished with a brooch finding on the rear.
Size: 47mm x 63mm x 12mm
Designed & assembled in Melbourne, Australia
*The Chocolate Bar is purely decorative so don't try to break the 'glass' because it's not glass it's plastic and if you break it, you'll ruin your brooch and the tiny polymer clay Chocolate Bar inside can't be removed so really, this brooch is useless in an emergency. You will however have an amazing talking piece.  
**This brooch contains small pieces and is not intended for children under 12 years of age. This brooch is NOT a toy. If this brooch is disassembled it could become a choking hazard, please discard immediately.
---
---
More from this collection