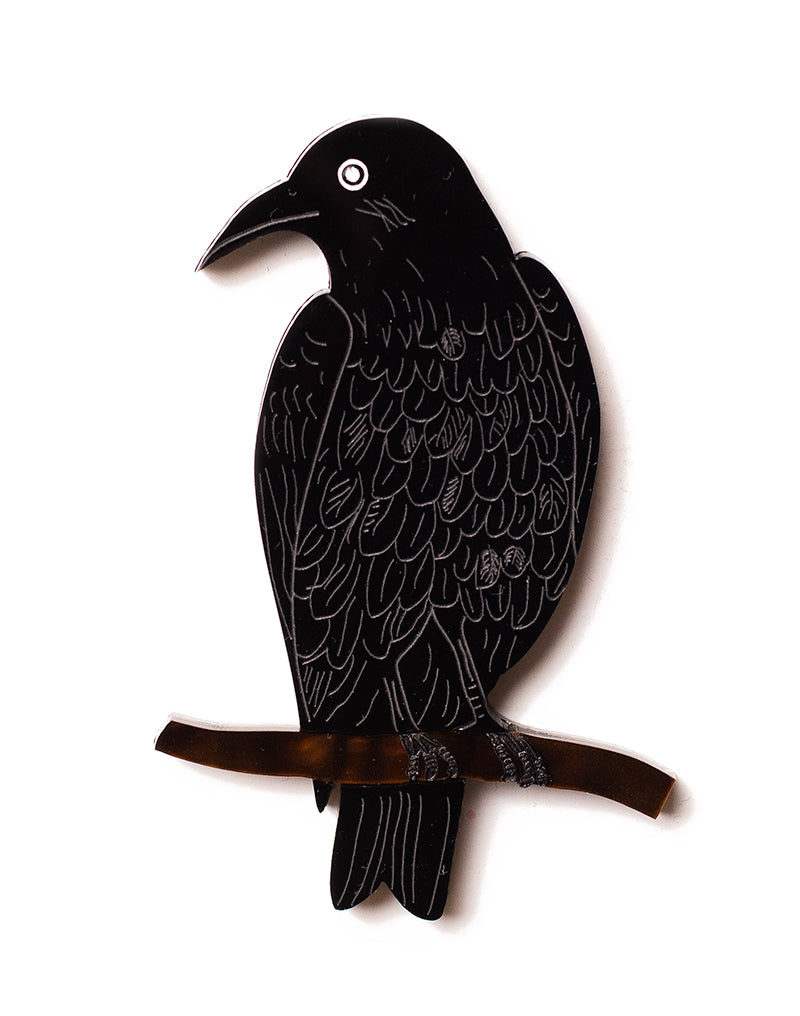 Australian Raven Brooch
Australian Raven 
Also known as white eyed crows, these guys are everywhere and I am a fan of them. I can also readily & truthfully state that I once unknowingly had a nesting magpie swoop me while I was walking and out of no where a Raven swooped down and attacked the magpie above my head. I felt the brush of their wings on my hair and was shocked that I had been saved by the Raven.
Naturally I thanked the Raven and spent the rest of my day in a daze. I was told that the Raven was my totem and was looking out for me that day. Since then the Raven has featured heavily throughout my life. So I had to make a brooch!
Size: 5.2cm x 8.3cm
Material: Layered black acrylic & brown swirl acrylic. Resin feature on the eye. Hand painted on etched in areas with brooch finding on the rear.
Made in Melbourne, Australia
---
---
More from this collection