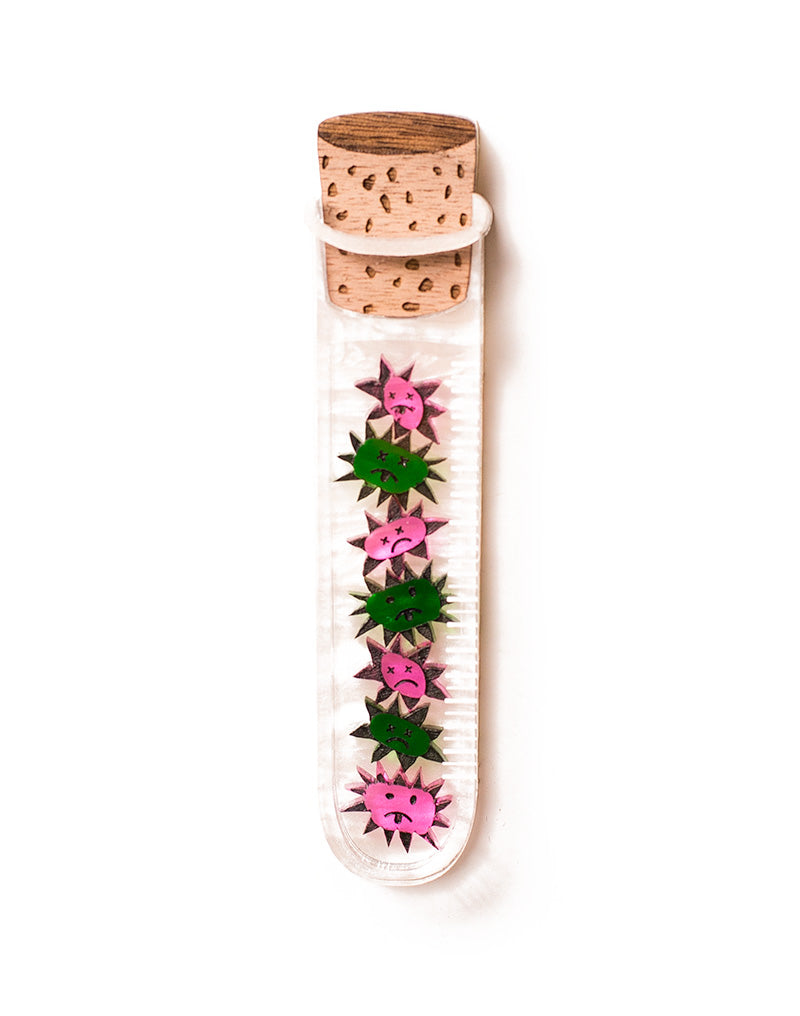 Test Tube Brooch - Cute Virus
Viral Virus
I caught and contained this cute virus in this Test Tube brooch. Our unqualified scientists at our unregulated and unregistered institute have zeroed in on the virus responsible for all our current health concerns. These little guys can move around inside the Test Tube but they are securely sealed so no chance of you causing a global epidemic.
Hand assembled acrylic, bamboo & hand painted on the etched on areas, with a brooch finding on the rear
Size: 1.8cm x 8.5cm x 0.9cm
Made in Melbourne, Australia
**THIS BROOCH HAS PIECES THAT COULD COME LOOSE - THIS BROOCH IS NOT A TOY AND IS NOT SUITABLE FOR CHILDREN** PLEASE DISCARD ANY LOOSE PIECES SHOULD IT COME AWAY FROM THE BROOCH**KEEP OUT OF REACH OF CHILDREN.
---
---
More from this collection