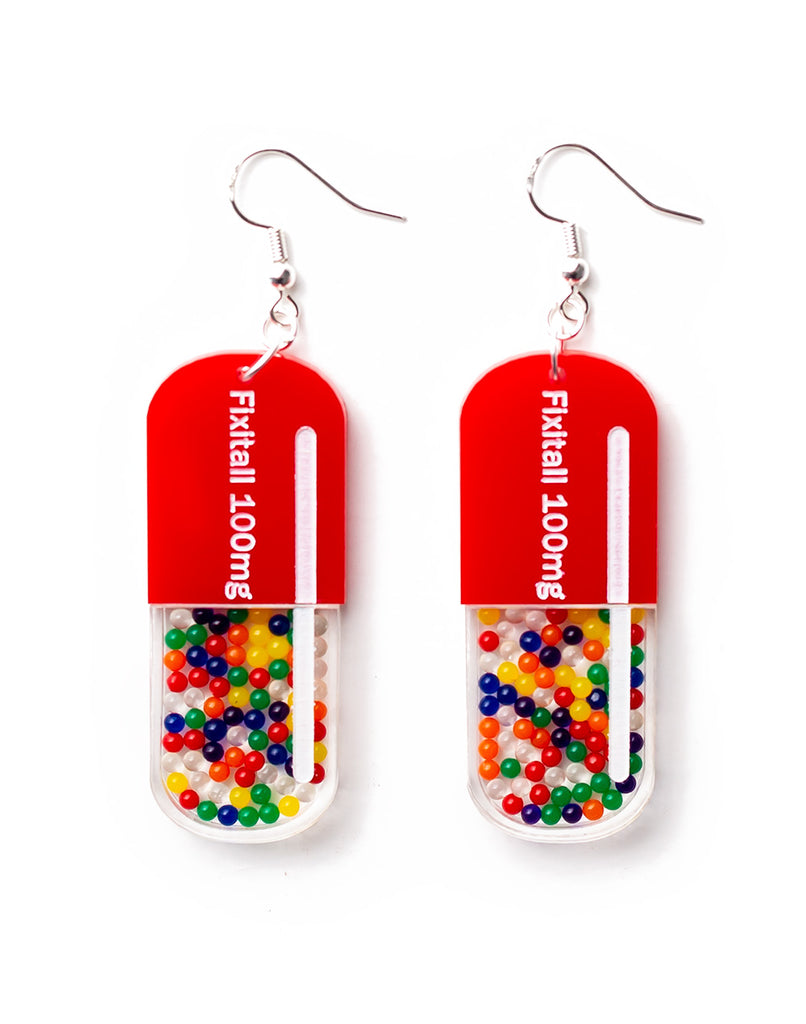 Fixitall 100mg Earrings Red
Fixitall 100mg Earrings
The latest in medical brooch breakthroughs is now available to all earrings lovers or those of us that like to matchy match our brooches & earrings. The Fixitall 100mg earrings are the perfect earrings to cure all your woes. 
Size: 2cm x 7.5cm
Material: Clear layered acrylic, hand painted on etched areas and filled with non toxic water beads and stainless steel shepherd hooks
Made in Melbourne, Australia 
**These earrings contains small pieces and is not intended for children under 12 years of age. These earrings are NOT a toy. If these earrings are disassembled it could become a choking hazard. Please discard immediately.
---
---
More from this collection