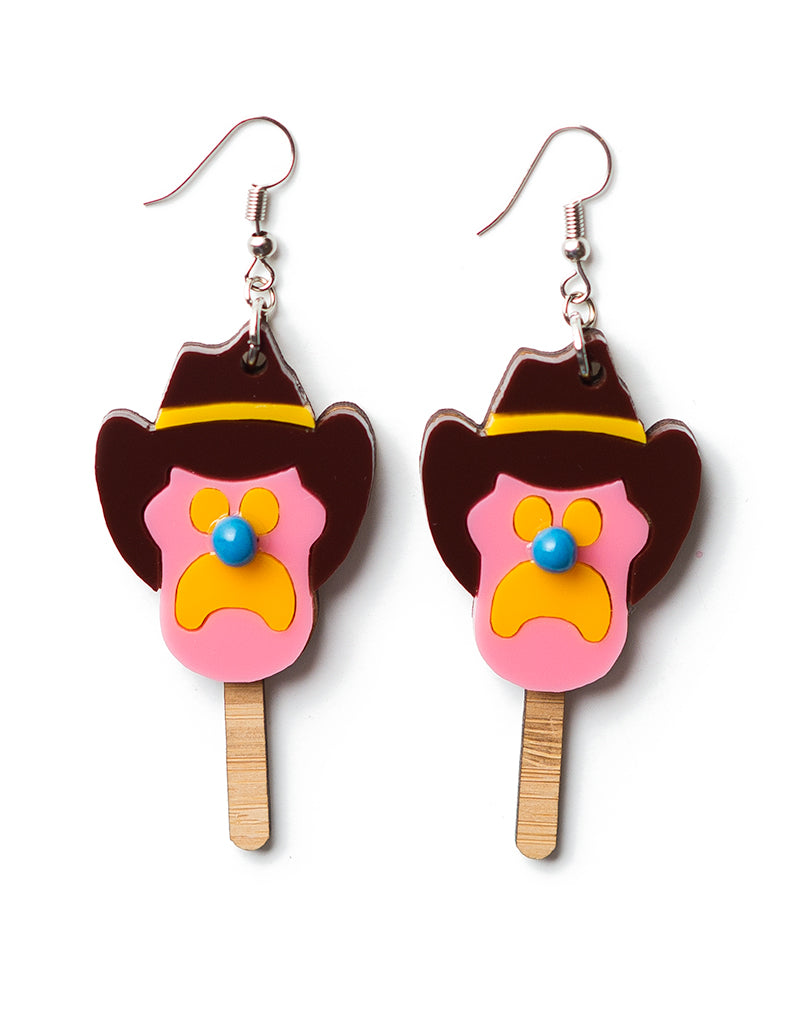 Bubble O'Bill Earrings - Blue
Bubble O'Bill Earrings -Blue Nose
I made the brooch version and was asked to make the earrings version. I ummed and ahhed this one until I could find the perfect solution for the nose - maintain that Bubble Gum nose made out of polymer clay but make it so it won't fall off and I managed to find the answer.
Size: 60mm x 30mm
Material: Layered bamboo, brown, pink and yellow acrylic with a hand rolled polymer clay nose. Silver plated shepherd hook.
Made in Melbourne, Australia
**PLEASE NOTE THE GUMBALL IS NOT EDIBLE ON THIS BROOCH AND NOT INTENDED FOR HUMAN CONSUMPTION**
**This brooch contains small pieces and is not intended for children under 12 years of age. This brooch is NOT a toy. If this brooch is disassembled it could become a choking hazard.
---
---
More from this collection