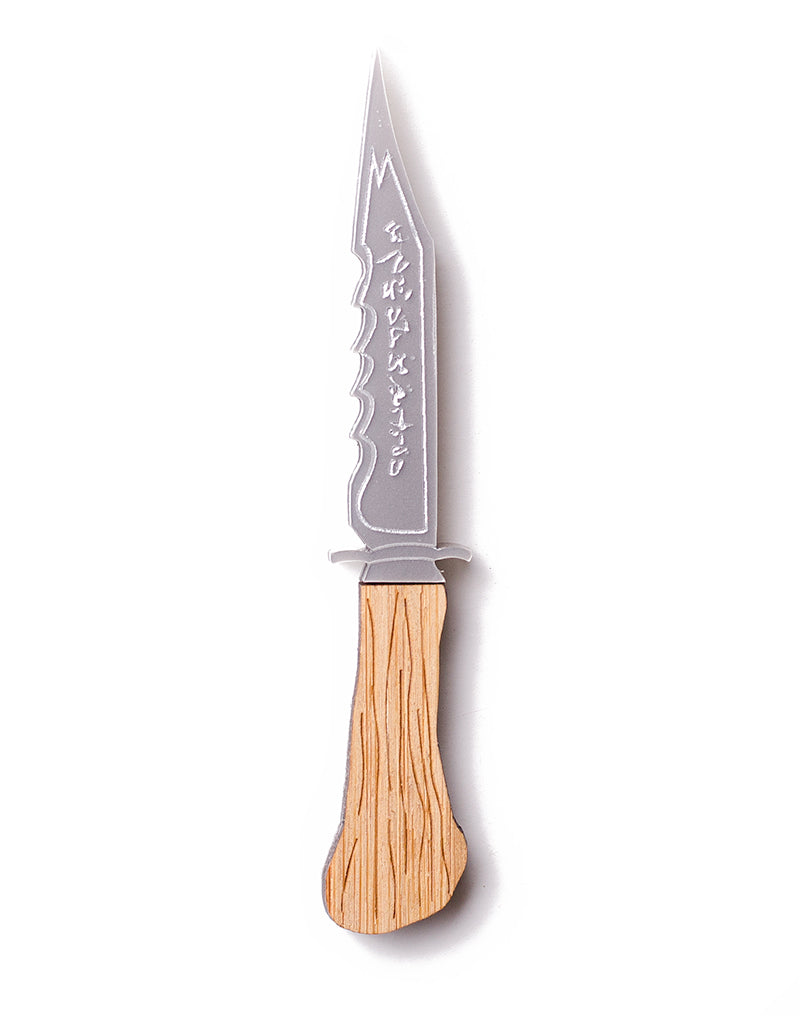 Demon Killing Knife Brooch
Dean's Demon Killing Knife Brooch
Ok it's not a Grimoire but sometimes a spell just won't cut it. Got a pest problem, demons spoiling lunchtime gatherings or demons waking you in the middle of the night with all their glowing red eyes, stinky breath & general evilness. Now you can use Dean's trusty Demon Killing Knife to rid yourself of those pesky pests.
Size: 9.2cm x 1.5cm
Material: Hand painted silver paint in the etched areas, metallic silver acrylic & bamboo handle with a brooch finding on the rear.
**Please note, this brooch has a very sharp tip and is not suitable for children and please don't stick your self with it.
Made in Melbourne, Australia
---