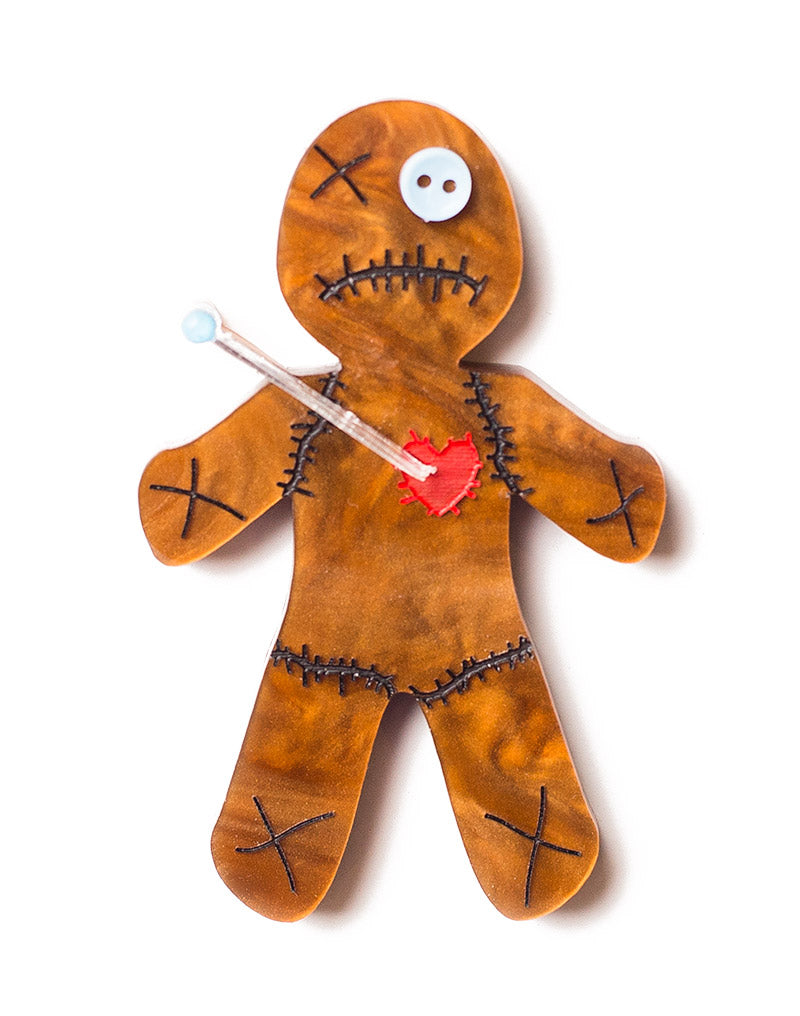 Voodoo Doll Brooch
Voodoo Doll Brooch
Got that special someone that you want to secretly torture and still look cute? This is the perfect brooch for you. This little Voodoo Doll has an actual button on his face and a very delicate hand painted with resin detail acrylic pin.
All buttons on this brooch are various colours and are randomly selected when packed.
Hand assembled acrylic with hand painted detail on etched areas.
Size: 4.4cm x 7cm
Designed & assembled by Alex in Melbourne, Australia
***PLEASE NOTE***
THIS BROOCH HAS SMALL PIECES THAT COULD COME OFF AND COULD BE A HAZARD TO BABIES AND SMALL CHILDREN. PLEASE KEEP THIS BROOCH AWAY FROM CHILDREN. THIS BROOCH IS NOT INTENDED TO BE A TOY. 
---
---
More from this collection