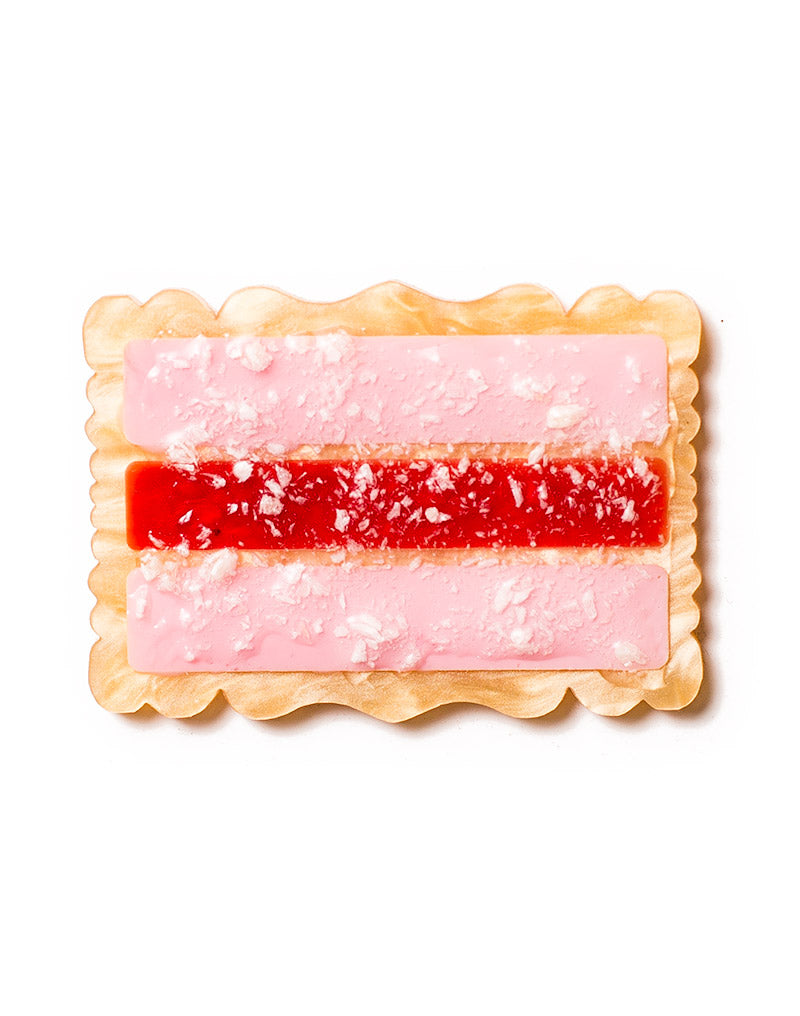 Iced VoVo Brooch
Iced VoVo Brooch
First there was the Iced VoVo in the biscuit jar, then the Iced VoVo earrings and naturally now here is the Iced VoVo brooch. Show your biscuit pride with this fab Aussie biscuit fav.
Size: 6.4cm x 4.6cm
Material: Laser cut acrylic, with hand coloured & poured resin with polymer clay fake coconut flakes. Brooch finding on rear.
Made in Melbourne, Australia 
*Do not leave your brooch sitting in direct sunlight - it may cause discolouration of the resin.
**Sorry...this brooch is not edible!
---