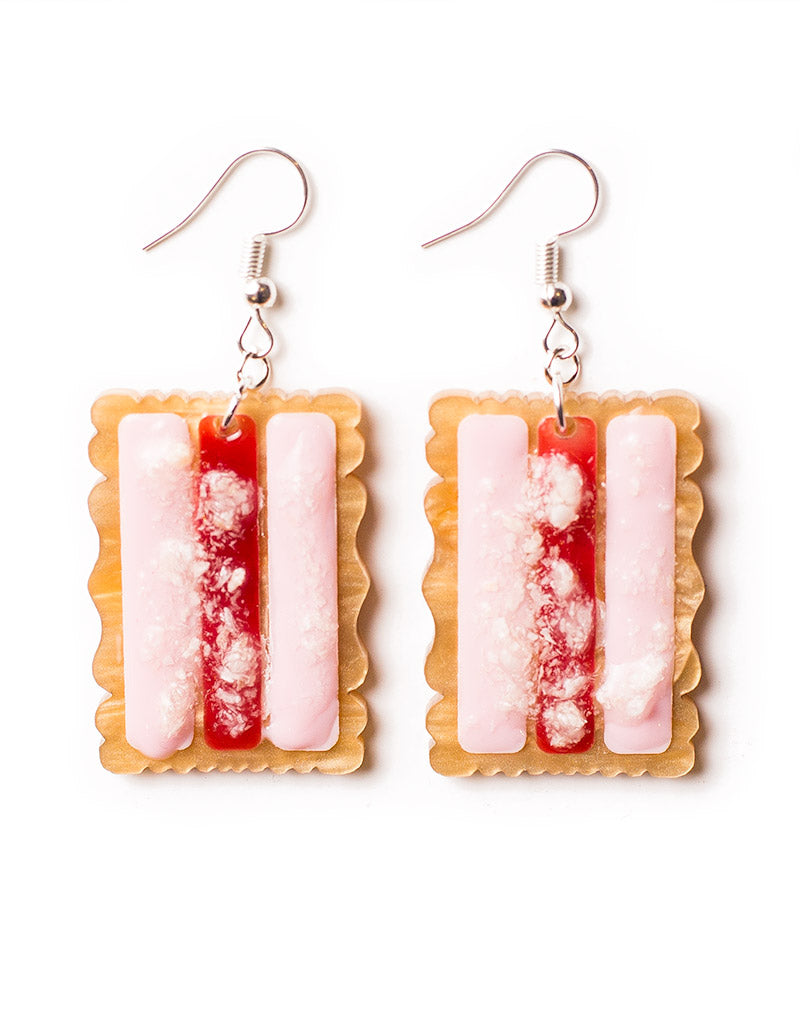 Iced VoVo Earrings
Iced VoVo Earrings
By request - the Iced VoVo Earrings were made to compliment my Biscuit Jar Brooch and I think they have turned out just perfect, almost as perfect as the real thing.
Size: 5.5cm x 2.4cm
Material: Laser cut acrylic, with hand coloured & poured resin with polymer clay fake coconut flakes. Stainless steel jump rings & shepherds hook.
Made in Melbourne, Australia 
*Do not leave your earrings in direct sunlight - it may cause discolouration of the resin.  
---