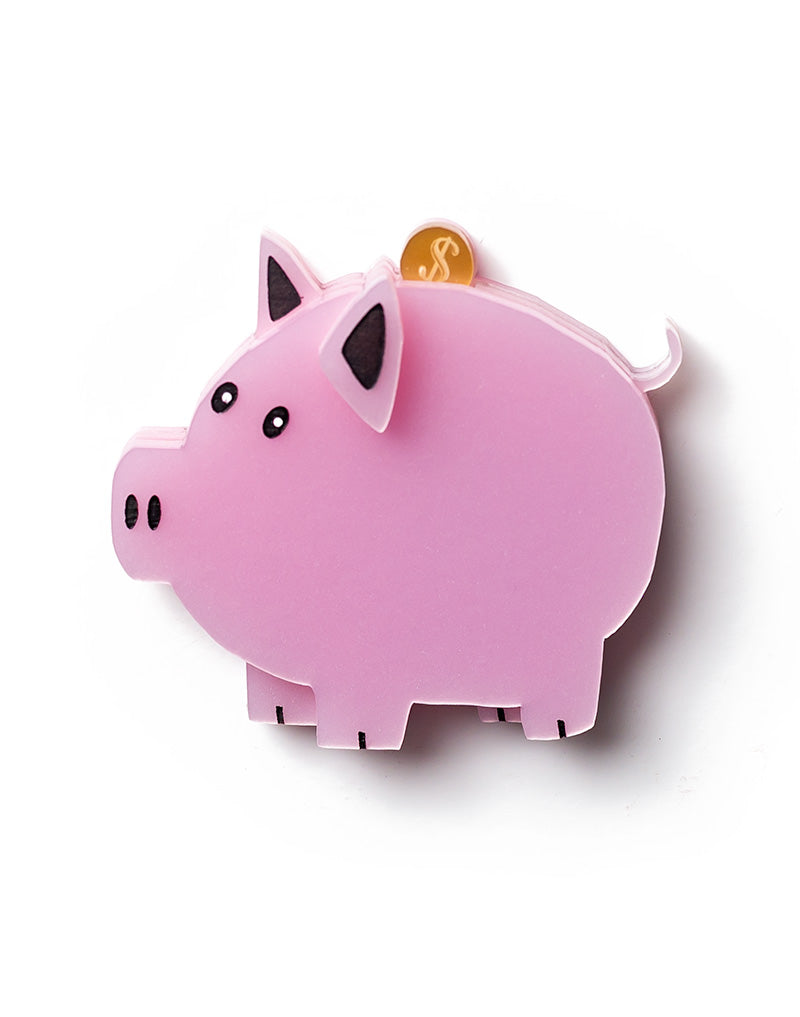 Piggy Bank
 This little piggy...
So the cutest little Brooch Fund Piggy Bank brooch evolved, our little piggy threw away it's banner for those people saving their coins for every day goodies so now you can have your very own stand alone Piggy Bank Brooch. 
This little cutie comes with little moveable coins in its belly - you can't see them but you can certainly hear them if you shake your little piggy about.
Re-released in a new shimmery pink acrylic.
Hand assembled pink acrylic, acrylic gems & gold acrylic.
Size: 5.5cm x 5cm
Made in Melbourne, Australia
**This brooch contains small pieces and is not intended for children under 12 years of age. This brooch is NOT a toy. If this brooch is disassembled it could become a choking hazard.
---