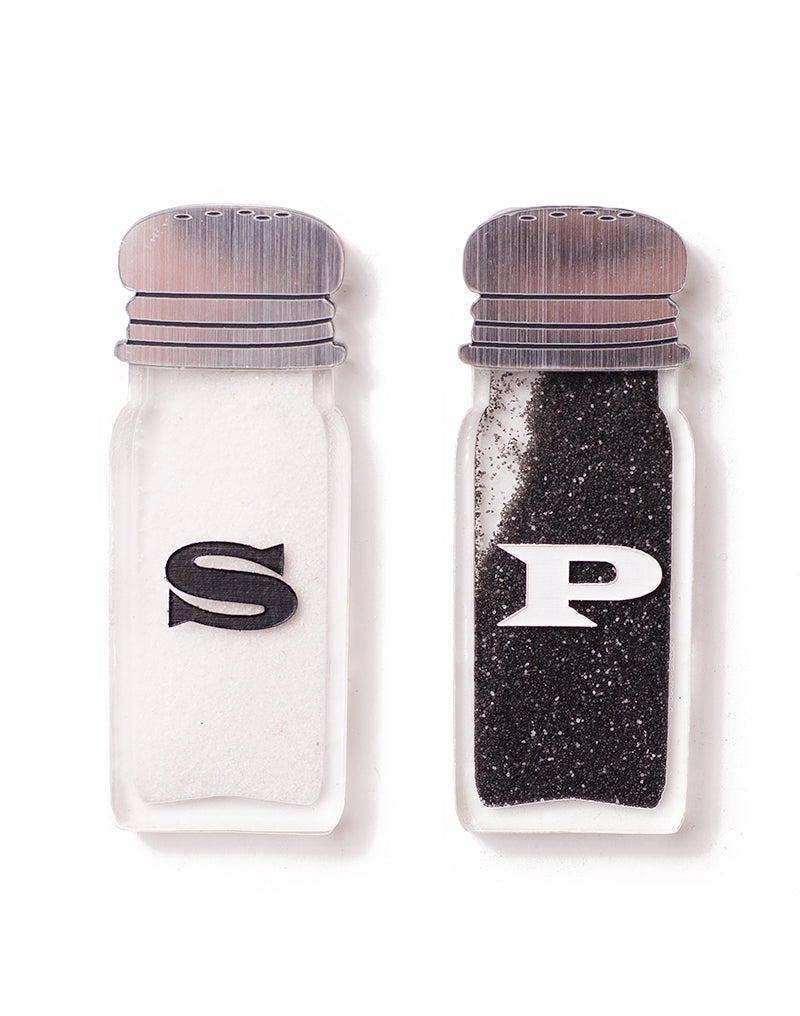 Salt & Pepper Brooch
Pass the Salt & Pepper please!
Everyone has Salt & Pepper. Every restaurant you go to has it on the table and most foods would taste pretty boring without it. Not enough credit is given to the amazing Salt & Pepper shaker so I've made a brooch to celebrate it's awesomeness! YES the contents of the shakers move around and a tiny bit of glitter has been added for sparkle.
This brooch is sold as a set - no one is separating these two! 
Size: 7.3cm x 2.7cm x 0.6cm
Material: Clear layered acrylic, hand painted on etched areas, silver tone acrylic for the top and filled with coloured sand, with a brooch finding on the rear.
Made in Melbourne, Australia
---
---
More from this collection