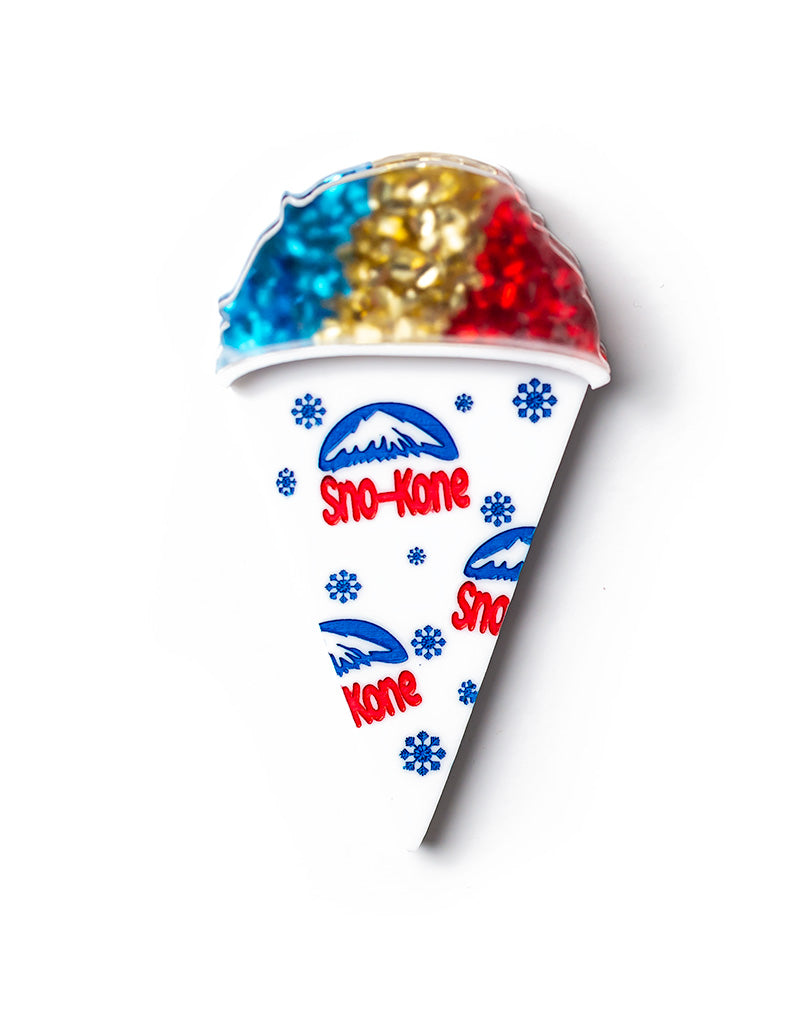 Sno-Kone Brooch - Mixed
Sno-Kone Brooch

I loved eating Sno-Kones in Summer, when I was a kid. Shaved ice, syrup and the paper cup that held it all together. The struggle to choose the right flavoured syrup and hoping that the person making your Sno-Kone would be extra heavy with the syrup. Then the balancing act of eating the Sno-Kone so that you weren't left with a cup of ice and no syrup. 
So it's only natural that I made the brooch & earrings version of another of my fav childhood treats.
Laser cut white, blue, red & gold chunky glitter and frosted clear acrylic, hand painted on etched areas and brooch finding on the rear.
Size: 4.3cm x 8.2cm
Material: Acrylic
Made in Melbourne, Australia
---