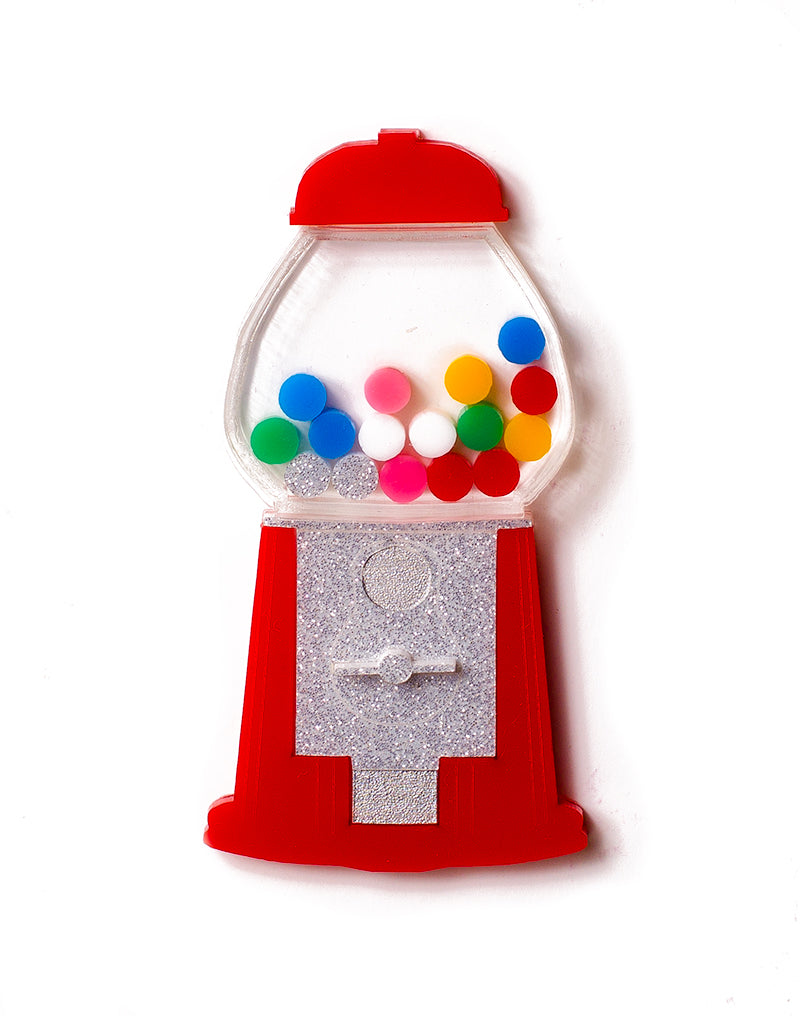 Gumball Machine Brooch - Red
Gumball Machine
Your very own cute miniature gumball machine. The acrylic gumball pieces within move when you shake the brooch. A little bit of glittery sparkle on the front makes it all a little bit more special.
Hand assembled clear, silver glitter, white, red, yellow, blue & green acrylic. Finished with a brooch finding on the rear.
Size: 8cm x 4cm
Material: Acrylic
Made in Melbourne, Australia
**This brooch contains small pieces and is not intended for children under 12 years of age. This brooch is NOT a toy. If this brooch is disassembled or broken it could become a choking hazard.
---
---
More from this collection