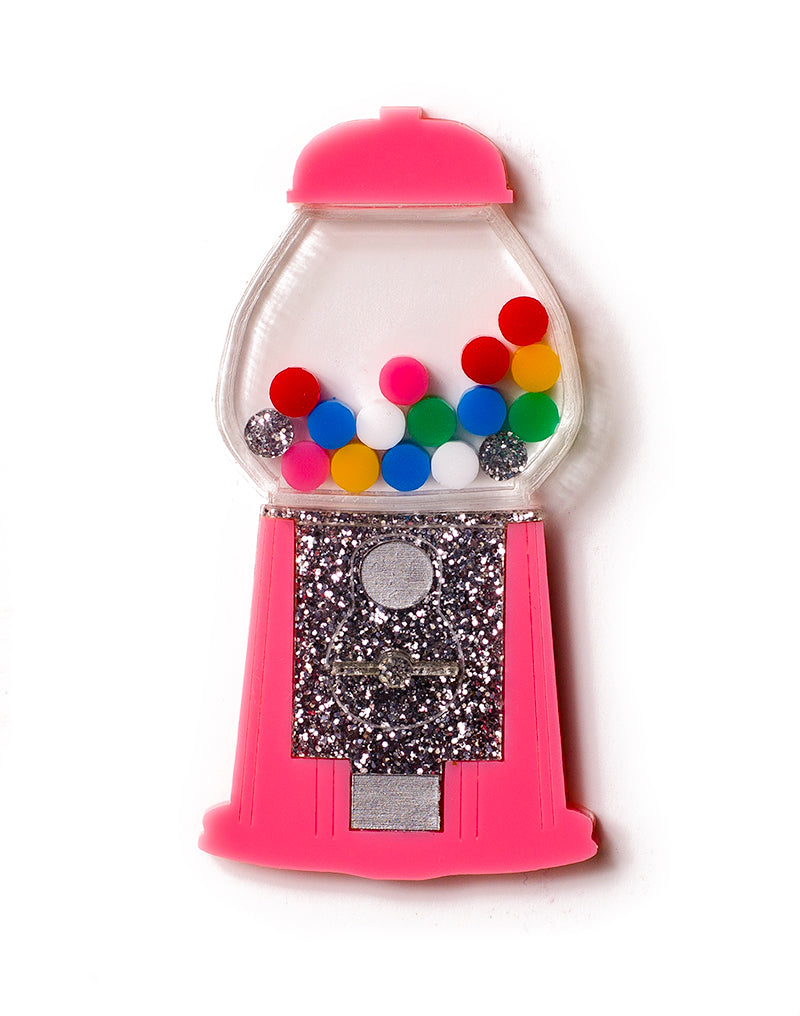 Gumball Machine Brooch - Pink
Pink Gumball Machine
Now you can also have the gumball machine brooch in red & PINK!!! I loved my red gumball machine brooch so much that I decided a pink version was also required. The acrylic gumball pieces inside the brooch rattle around the inside and the silver glitter sparkle is EXTRA sparkly.
Hand assembled clear,  deluxe silver glitter, white, red, yellow, blue & green acrylic. Finished with a brooch finding on the rear.
Size: 8cm x 4cm
Material: Acrylic
Handmade in Melbourne, Australia
**This brooch contains small pieces and is not intended for children under 12 years of age. This brooch is NOT a toy. If this brooch is disassembled or broken it could become a choking hazard.
---
---
More from this collection