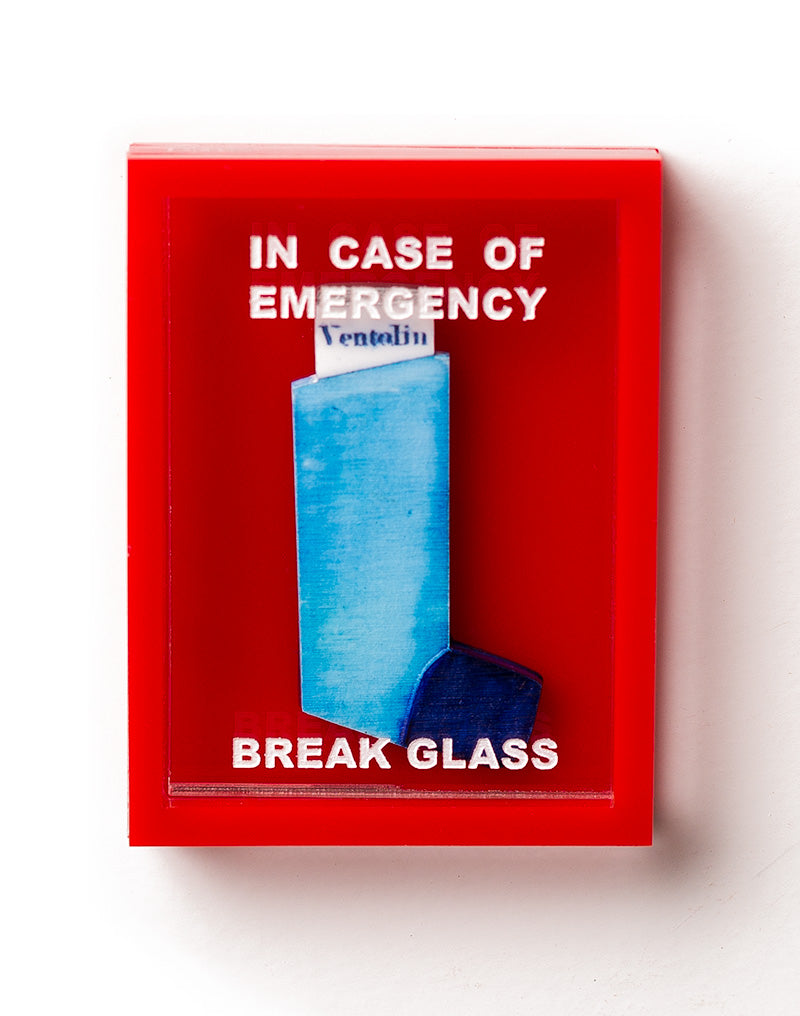 Emergency Ventolin Box Brooch - LIMITED QTY
Emergency Ventolin
So many times I have forgotten my Ventolin and wished I had an emergency stash I could reach for - so now I have a Ventolin in the car, bedside table, handbag, coat pocket, kitchen drawer and office drawer. Of course now it's inside my Emergency Box Brooch, in a real emergency this version is hopeless but a good trigger to remember you need to carry your Ventolin with you.

Hand assembled clear acrylic, red acrylic with a hand painted blue Ventolin. Finished with a brooch finding on the rear.
Size: 47mm x 63mm x 12mm
Designed & assembled in Melbourne, Australia
*I should state the obvious but this is not a real Ventolin and will be absolutely useless should you have an asthma attack. Please see your Dr so they can put you on a proper asthma management plan.
---
---
More from this collection